Cassandra Jay BSc (Hons) Psych, HNC ECS, CSAT, Sex Add. PGDiploma PSRT
Cassandra is the founder & clinical director of The Caesura Centre and Chiltern Wellness Therapies. She is a Psychosexual & Relationship Psychotherapist and spends her time split between the Oxfordshire and Harley Street practices.
Cassandra has completed her BSc (Hons) in Psychology and uses this knowledge to inform her work, she has also completed her Masters level, post-graduate diploma in Psychosexual and Relationship Therapy. She is a Certified Sex Addiction Therapist (CSAT) and has undertaken extensive specialist Sex Addiction training with Patrick Carnes and other pioneers in the field and holds a Level 4 qualification in Counselling Skills and an HNC in Early Childhood Studies with extensive study in child/parental relationships and attachment. Cassandra is currently working towards her professional doctorate with the Tavistock Institute of Medical Psychology (Tavistock Relationships).
Cassandra is committed to on-going personal and professional development and has attended a number of courses and seminars in the areas of Psychology, Counselling and Sexuality. She has also completed specialist training on working with sexual and gender diversity clients including the LGBTTQQIP2SAA + community as individuals and couples. She additionally has vast experience of working with those with interests in a variety of kink and fetish behaviours, and has worked extensively with polyamorous and open relationships.
Cassandra's therapeutic approach is clinically directive and integrative and incorporates elements of Person-centred therapy, Psychodynamic and Psychoanalytic theory, Gestalt and Imago therapies with a particular interest in therapeutic metaphors and employs a systemic approach. These can be explained in further detail during the initial therapy session.
Additionally, Cassandra spends much time working privately with those convicted of sexual offences. She has spent time working with charities and organisations specialising in the reintegration of sex offenders into the community and the support of survivors of sexual abuse and rape. Cassandra regularly appears as a guest speaker at schools, colleges & media events throughout the UK. She is experienced at diagnosing and treating sexual addictions including pornography and love addiction. She also works extensively with the partners and families of those with addictions.
Cassandra is a Registered member of the British Association for Counselling and Psychotherapy (MBACP), an affiliate member of the British Psychological Society (BPS) and a Registered member of the College of Sexual and Relationship Therapists (COSRT), The National Council of Psychotherapists (NCP) and holds full public indemnity insurance. She is also a member of the International Institute for Trauma & Addiction Professionals (IITAP).
Cassandra is committed to providing non-biased professional psychotherapy in a safe, comfortable and confidential environment where clients can feel free to discuss and explore any issues that they would like to. Cassandra works with individuals, couples, young people and family groups.
Laura Neville
Laura is our Office Manager and PA to the Clinical Director at The Caesura Centre and Chiltern Wellness Therapies. She will often be the first point of contact at the centre, via telephone or E-mail. She will be in the office to welcome you to the centre and show you into your session with your therapist.
Laura has worked within quality management and project management roles for both the education and healthcare industries over the past 10 years. She has worked with organisational bodies, learning societies and other healthcare organisations and has a keen interest in wellbeing and positive mental health care.
Laura is a very friendly, caring and approachable person. Her aim is to help you to feels as comfortable as possible when attending your sessions.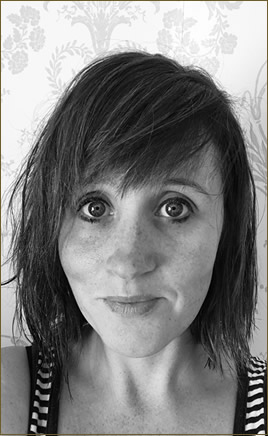 Mirella Fox
Mirella is a qualified and experienced psychotherapist, who also has completed a BSc (Hons) in Psychology. Mirella's experience has been in the NHS primary care, supporting a local surgery with their counselling needs. She is fully insured, holds an enhanced DBS certificate and is a BACP (British Association for Counselling and Psychotherapy) member and abides by their code of ethics.
Her modality is Adlerian Psychology based on Alfred Adler, one of the 3 fathers of modern psychology, along with Freud and Jung. Most frequently individuals seek her help for issues like: Depression, Anxiety, Bereavement, Addictions, Anger, Low Self-Confidence, Stress, PTSD, Panic Attacks, Relationship issues.
Mirella has also added to her studies by gaining a Diploma in Life Coaching as well as studying and using CBT techniques and tools when necessary.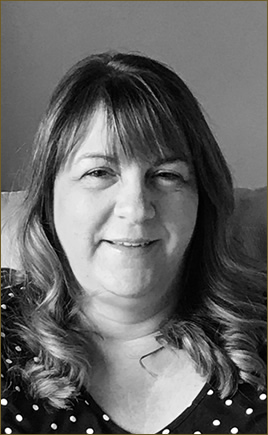 Sharon Ridgway – Ad Dip PC, MNCS Accred. MHS, Cert HypCS
Sharon works as a integrative counsellor and is able to offer a range of counselling and psychotherapy techniques such as Cognitive Behavioural Therapy, Transactional Analysis or Psychodynamic Techniques. The sessions are adapted to suit a client's needs and requirements.
Sharon incorporates Person Centred Therapy into her sessions Where she works with clients to offer them an understanding, empathetic approach that's honest, friendly and non-judgmental. Her aim is to offer a confidential, calm and safe environment for all her clients. Sharon has a humanistic perspective in her approach to therapy as it allows a focus for her to help improve a client's self-image, improving their growth, their self-worth and ultimately helping to maximise a client's potential.
Sharon works as a private Counsellor, supporting individuals from 18 years old onwards. She is experienced and offers general counselling and also volunteers at a charity in Oxford, Cruse Bereavement Care, as a bereavement counsellor as she is especially interested in bereavement and loss. She is fully insured, holding full public indemnity and liability insurance.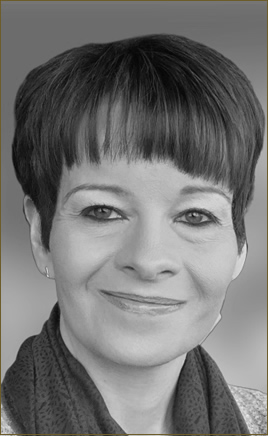 Our therapists are members of the following organisations and ethical bodies